Music expresses more than we can say. Sad songs strum our emotional heartstrings and help us to express ourselves by identifying with the lyrics in which sharing the experiences of rejection, loss, unrequited love, misfortune, or other sad stories.
Here it is the playlist of 20 top sad songs , you can listen to them online or simple download the best sad songs on Mac to expand your music library.
20 Hot Sad Songs Playlist:
1. Bressanone --- by Matthew Lien
2. Every moment of my life--- Sarah Connor
3. Que Sera, Sera--- Pink Martini
4. Because of you--- Kelly Clarkson
5. When you told me you loved me--- Jessica Simpson
7. Tears in heaven---Eric Clapton
9. A place nearby——Lene Marlin
11. Sorry seems to be the hardest word--- Elton John
15. Dying In The Sun—Cranberries
16. Don't cry--- Guns N' Roses
17. Just one last dance--Sarah Connor
18. Never Had A Dream Come True---S Club 7
19. Love To Be Loved By You--- Marc Terenz
20 Top Sad Songs Free Download on Mac
Step 1: Download and Install This App to Download Top Sad Songs on Mac
vGuruSoft Video Downloader for Mac not only allows users to download videos but also to download sad songs on Mac, which means there will be MP4 and MP3 options for users' choice. This feature is very convenient for those who want to free download sad songs video from YouTube.
Download vGuruSoft Video Downloader for Mac from the official website, then install it on your Mac. After installation, it will run immediately and you will see the main window of vGuruSoft Video Downloader for Mac.

Free Trial
Mac OS X 10.8 +, EL Capitan, Yosemite, mavericks, iMac, Macbook Mini, Macbook air, Macbook Pro and more.
Step 2: Copy and Paste the Link of Sad Song to Free Download on Mac
Since we have listed 20 top sad love songs with links above. You can just copy any link and paste it on the address bar of vGuruSoft Video Downloader for Mac. Then click "Enter" go to the web page.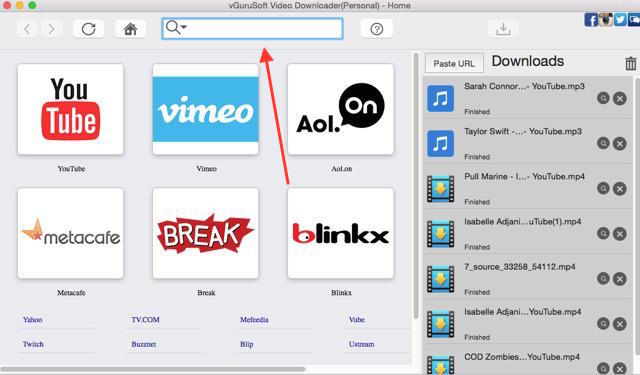 Step 3: Play the Sad Song to Free Download on Mac
As soon as the sad song starts to play, vGuruSoft Video Downloader for Mac will pop up a download window to let you free download sad song on Mac. And then you can click "OK" to start downloading sad song on Mac.
Step 4: Select "MP3" as Download Format to Free Download Sad Love Songs on Mac
If you are downloading a music video there will be two formats for your choice. When you selecting MP3 format, then it will get the sad song from a video for you. If you are downloading sad songs from some music website then the default format will be MP3.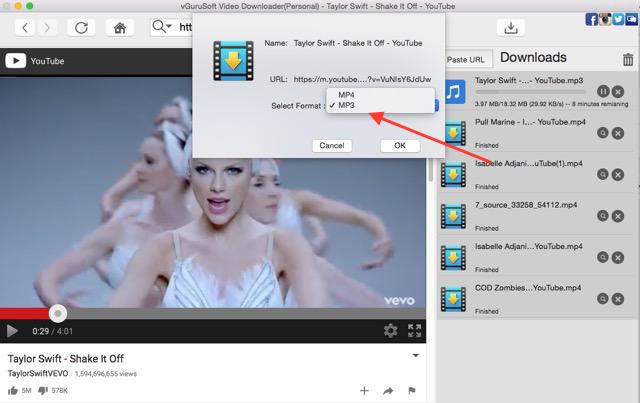 Other People Also Like: